Blauwalgen verpesten zwemplezier
Als het lang droog en warm is, duikt de blauwalg op. Blauwalgen of blauwwieren zijn bacteriën die eruit zien als wier. Ze kunnen zeer schadelijk zijn. Welke klachten geven deze plantjes? En wat zijn de oplossingen?
Algen zijn minuscule plantjes die in het water drijven. Ze kunnen zich goed vermenigvuldigen als er voldoende licht is en een hoge temperatuur is. Ze kunnen zo explosief groeien dat er hele lagen van algen ontstaan.
Giftige stoffen
Dit gebeurt vooral wanneer het langere tijd droog en redelijk warm is. Er verdam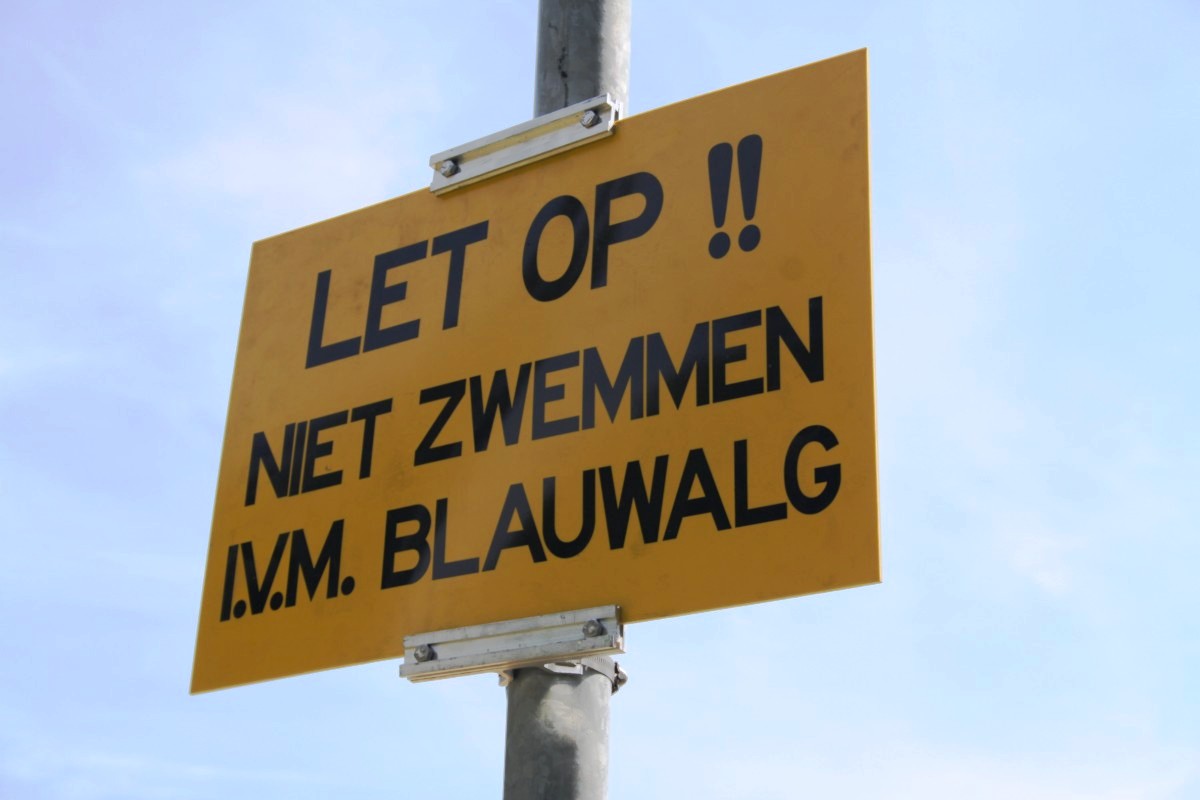 pt dan veel water uit de plassen, terwijl dit niet wordt aangevuld met vers water. Daardoor hopen de bacteriën zich op en vormen ze een laag die op olie lijkt. Uiteindelijk sterven de blauwwieren in zo'n laag af. Ze vormen een stinkende brei en scheiden giftige stoffen af.
Niet ieder zwemwater heeft last van de algen. Vooral stilstaand water wordt snel getroffen, bijvoorbeeld grotere plassen en vijvers die zich in woonwijken bevinden, maar ook kanalen.
Het is moeilijk om van tevoren aan te geven waar de blauwalg toeslaat. De plaatselijke situatie – zoals de diepte van het water, de plantengroei en de verbinding met ander water – speelt een grote rol. Het ene water kan besmet zijn, terwijl een meertje enkele kilometers verderop prima is.
Verschijnselen na het zwemmen
Binnen twaalf uur na het zwemmen in water met blauwwieren kunnen mensen last krijgen van de volgende verschijnselen:
hoofdpijn
huiduitslag op armen of benen
maagkramp, misselijkheid, braken of diarree
koorts
een pijnlijke of rode keel
oorpijn
oogirritaties
lopende neus
gezwollen lippen
Deze verschijnselen houden ongeveer vijf dagen aan en verdwijnen vanzelf. Ieder mens reageert weer anders. Kinderen zijn kwetsbaarder dan volwassenen, omdat zij tijdens het zwemmen eerder water doorslikken. Ook dieren die in het water zijn geweest kunnen klachten krijgen en in het ergste geval overlijden.
Meer weten? Bel Kasco: 06-53 346356 of 0181-770 727
(Bron: gezondheidsnet.nl)