Don't let power location prevent you from protecting your boat or dock from ice damage or your fish from a winter fish kill any longer. The 12V Portable De-Icer gives you the power to protect your property and your fish in a pinch without the hassle and expense of moving power locations or running heavy, bulky extension cords. This revolutionary new De-Icer can save you time, money, and headaches.
Powered by a common, 12V deep cycle marine battery, the 12V Portable De-Icer/Mixer can provide you with nearly 5 hours of continuous operation on a single 100 amp hour battery. The compact size and light weight design are perfect for small, hard to reach areas and emergency situations, yet is powerful enough to give you the ice clearance and mixing performance you need.
The 12V Portable De-Icer includes all of the components you need to put it to work. The 12V DC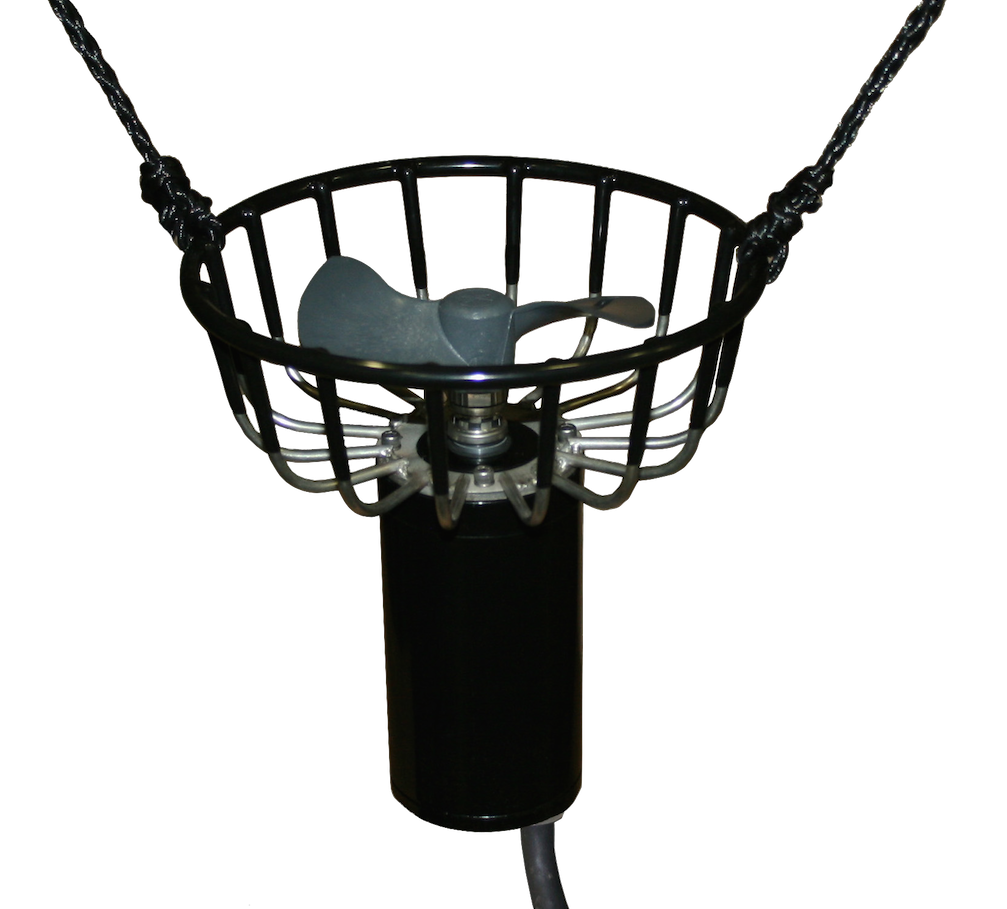 motor is fitted with a performance prop and prop guard. The unit is supplied with a 35 foot power cord with handy alligator clips to connect it to a battery. An on/off toggle switch allows you to control the unit without disconnecting the power supply. Two 20′ mooring lines are supplied to make anchoring a breeze.
Don't let electrical supply stop you from protecting your property, fish, or getting your mixing jobs done another day. Use a Kasco 12V Portable De-Icer and rest easy.
Powerful 275 watt motor for excellent mixing and de-icing performance
Efficient, Up to 5 hours on a single 100 amp hour deep cycle battery
Rugged motor
Low maintenance 
CE certified
1 year warranty
Portable, compact, lightweight
Optional: Dock Mount